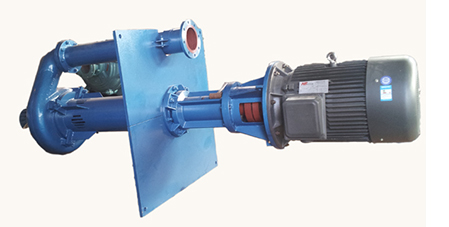 Product Description:
Structure:
This pump series adopts the international advanced solid-liquid two-phase flow theory. Designing based on optimization principle, the geometrical shape of the flow passage components is in accordance with the flow condition of the medium, thus reducing local and section hydraulic loss caused by eddy and impact, and reducing the wear of flow components, improving hydraulic efficiency, and reducing the operation noise and vibration.
Material:
The flow passage components are cast in high hardness alloy, which are resistant to wear, corrosion and impact, so as to extend its service life. Besides, this pump series adopts power step-down to ensure that the slurry is not easy to leak.
Application:
It is suitable for concentrate and tailings treatment in dressing plant, ash removing in thermal power plant, coal slime transportation and dense-medium separation in coal preparation plant, mortar conveying in coast and riverway sand extraction. The maximum weight concentration of the slurry that the pump can treat: mortar: 45%, pulp: 60%.
Model

Maximum Allowable Belt Power

(KW)

Clean Water Performance

Maximum Disconnected Particle Size (mm)

Weight

(kg)

Flow
Q

(m3/h)

Head
H

(m)

Rotation Speed
n

(r/min)

Peak Efficiency
η

(%)

150ZJL-35

37

99-364

3.0-17.9

490-980

68.1

10

800

100ZJL-34

45

74-293

5.5-36.8

700-1480

65.1

10

630

80ZJL-36

45

50-201

7.3-45.5

700-1480

58.2

10

650

65ZJL-30

18.5

18-98

5.9-34.7

700-1470

51.9

8

650

50ZJL-20

4

8-38

1.4-10.7

700-1440

38.6

10

240